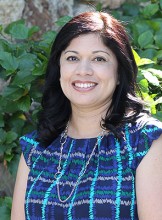 Dear Parent,
Welcome to Our Lady of Guadalupe School, a tradition of faith, family and academic excellence.
We have a history of more than 60 years serving the East Los Angeles Community. Our school is rich in tradition and community spirit. Today, our school continues to grow under the direction of lay faculty and administration. As principal, parent, and an alumnus, it is my privilege to welcome you to our school website. We are proud of our past and ready for the future.
OLG offers Transitional Kindergarten through Eighth grade. Our dedicated, professional staff remains committed to meet the needs of our students while maintaining a high standard of academic excellence. There are various opportunities for community service, student leadership and extracurricular activities to help ensure that OLG students are well-rounded, highly capable individuals. We work in partnership with the parish, parents and family to educate the whole child.
At OLG we pride ourselves in a close-knit family atmosphere, high academic standards and strong commitment to Catholic faith formation. As you walk through our campus, you find yourself surrounded by a feeling of community, friendliness, cooperation and most importantly, a sense of family. If you are a current parent, I thank you for your continued commitment to Catholic education. A Catholic education is an advantage for life!
If you are not yet part of our school family, I invite you to consider Our Lady of Guadalupe School for your son or daughter. If you need additional information, feel free to contact me at 323-269-4998 to set up an appointment for a tour or to begin the admissions process as applications for admission are considered on an on-going basis. Come and experience for yourself the tradition of Our Lady of Guadalupe School.
OLG is the place to be!!
Sincerely in Christ,
Mrs. M. Teresa Villarreal
Principal