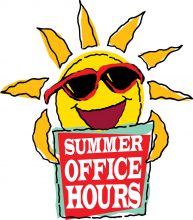 We are pleased to announce that Our Lady of Guadalupe School will implement modified office hours for the summer. The school office will be closed Friday, July 5th and 9th.
• Monday – Friday: 8am – 2pm
For questions, call (323) 269-4998 or for admissions inquiries click here »
Have a safe, healthy & fun Summer!