Thank you for considering a gift to Our Lady of Guadalupe Catholic School. Your gift is critical to the success of our school and will certainly impact the lives of our students. Below is a list of ways to make a difference at Our Lady of Guadalupe School; although, you are encouraged to call our office at (323)269-4998 for further assistance.
General Unrestricted Gifts
Any individual or business is able to make a cash or check donation to the general fund of Our Lady of Guadalupe School for use as need dictates. Giving in this fashion, allows OLG School to allocate your gift where it is deemed to be needed the most.
Matching Gifts
Many corporations offer as a benefit to their employees a Matching Gift Program. Please ask the Human Resources Department of your employer for a matching gift form and additional information. This is an excellent way to multiply the impact of your gift and support of Catholic education.
In-Kind Gifts
These are kind and charitable ways of contributing to OLG School when money is not available. The parents, alumni, parishioners, and friends of Our Lady of Guadalupe generously donate time, knowledge, and talents often. Please consider donating your expertise and/or services to help advance the mission of our school. Some gifts that have greatly improved the academic experience for our students include printing, electrical work, technology, and office supplies. If you have access to other goods and services that may be of use to us, please call our school office at (323)269-4998.
Gift of Education
Sponsoring a student is truly a gift that keeps on giving, bridging our economic and academic gaps. Complete or partial sponsorship of a student or family would make a considerable difference in the life of a child as they would have the opportunity to earn a quality education at Our Lady of Guadalupe School.
STEM Fund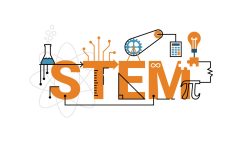 We are ecstatic to share that we are starting a STEM program at Our Lady of Guadalupe School – LA, thanks to the generosity of Mr. Robert Navarro.  Through his generous donation, we were able to purchase a 3D printer, telescopes, and STEM curriculum for all grades enhancing the rigorous academic program that already exists at OLG, home of the LIONS.
In challenging times such as these that we are currently facing, due to COVID-19, it is essential that our youth master skills in critical thinking, problem-solving, and collaboration. As stated by the U.S. Department of Education, "these are the kinds of skills that students develop in science, technology, engineering, and math—disciplines collectively known as STEM."  Through our STEM curriculum, OLG students will not only bring their knowledge, skills, and creativity but will also have multiple opportunities to design, create, test and evaluate which all lead to decision-making.    
Furthermore, our students, who are the future, will then have the ability to problem solve challenges of the past, while meeting the demands of the present and future in an ever-changing society.
Our Lady of Guadalupe School is a 501(c)(3) and your gift is tax-deductible in the manner and to the extent provided by law.